Tàndem Schools
Tàndem Schools
In the 2013-2014 academic year, the Museu Nacional d'Art de Catalunya began working with the former Escola Miquel Bleach, now the Institut Escola Arts, as part of the Tàndem Schools project. This project, promoted by the Fundació Catalunya La Pedrera, aims to foster educational success in complex school environments.
To this end, a long-standing collaboration was established with the aim of enriching the educational experience, the quality of learning and the improvement of academic results through art and heritage.
All educational levels of the school participate, from nursery to secondary school. In the first three years of joint work (2013-2016) there was a profound transformation in the way the school worked. The change was methodological and also organisational and focused on the implementation of two methodologies:
Project work in which art and artistic heritage play a relevant role.
Visual Thinking Strategies that are used to integrate, through art, the cultural and linguistic diversity present in the school in a creative and effective way.
Each year, the projects are structured around a research theme chosen by the school or proposed by the museum within the framework of the ODS.
The areas of collaboration range from training and advice for teachers to develop specific projects to community action involving the participation of families in various events with art as a mediating agent. The sustainability of this project over time is based on the win-win philosophy. On the one hand, the school diversifies and expands its learning spaces: the rooms and the museum's trades provide a multidisciplinary space where sciences and humanities acquire a complementary meaning around the artwork.
One of the aims of the collaboration has been to provide tools for the school's teachers and students to grow in autonomy in the use of art. Moreover, the school collaborates with the museum in helping to test new programmes and activities, and in training other teachers in the mastery of Visual Thinking Strategies.
Watch the documentary film
"Tàndem, art a l'escola" (0:24:45)
To know more
"Cocrear en tàndem: el Museu i una comunitat educativa sumen la seva capacitat creativa per transformar un centre escolar a través de les arts" (pp. 31-42 )
Article by Sandra Figueras and Esther Fuertes, technicians in the Education Department of the Museu Nacional d'Art de Catalunya.
Article on the museum's blog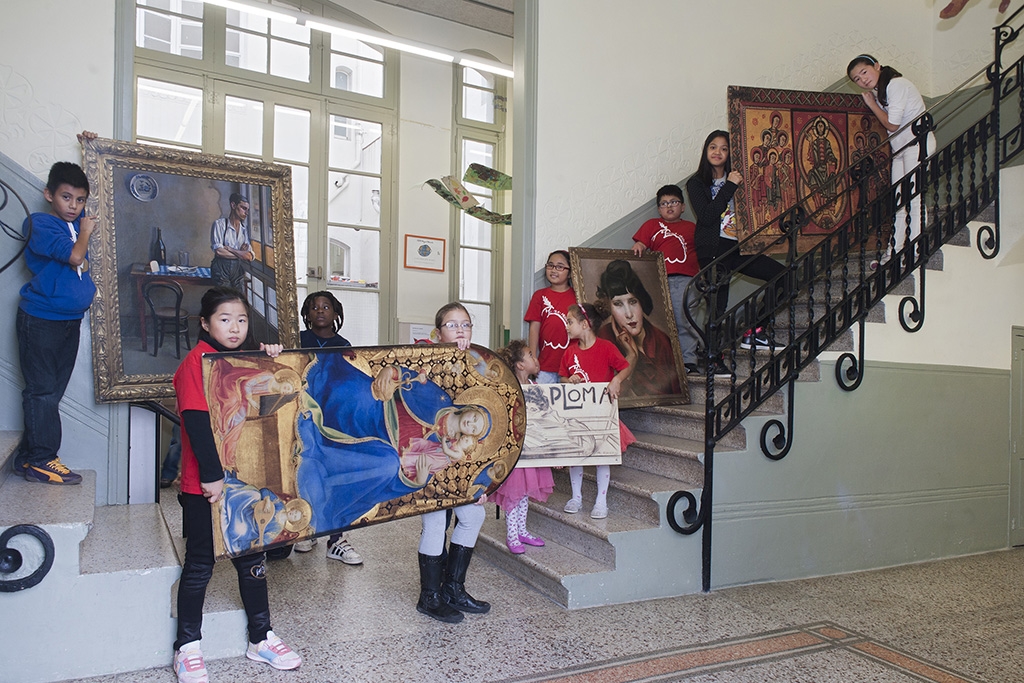 "Three years of Tàndem: the school and the museum, partners in education"
Article by Esther Fuertes, technician in the Education Department of the Museu Nacional d'Art de Catalunya.